Careers Management

Save time on core processes, quick access to all student data, build a careers plan, manage your caseload, evidence and report CEIAG provision.
Student careers information is stored in one place and easily accessible to members of staff. Connects directly to your school MIS for quick set up and to make sure your information is always accurate and kept up-to-date.
Make sure your school is always Ofsted ready and future proof you school careers service.
Annual Careers Plan
Be Ofsted ready with our simple careers plan wizard. Quickly and easily define your annual careers strategy to share with SLT, parents, employers and students. Comprehensive examples and preloaded content in each section provide inspiration.
PDF and HTML versions make your careers plan very easy to share and automatically keep your school website up-to-date. Build your plan over the year and keep a record of careers provision.
Take ownership and define strategy, student entitlements, CPD, roles, responsibilities and service evaluation with agreement and buy in from SLT. Developed with advice from the CDI.
Student Target Groups
Powerful student database stores all student careers information and evidences individual student provision, activity and skills development. Data is fast to reference and all stored in one place. Access full student passport profiles with access to action plans, destination data, work experience placements and log books.
Filter and sort students to create groups to easily target and personalise careers provision. Easily identify students at risk, those that require intervention and engage directly with your students.
Careers Service Dashboard
Gain powerful insights into careers service activity and provision with a wide selection of careers dashboards. Dashboard filtering provides the ability to create informative views of underlying careers data.
Work Experience Management
Easily set up work experience placements and run the entire process from start to finish. Manage student placements and record when critical activities have been completed (H&S checks, Insurance documents received, etc.).
Harness the business database to provide student placements. Students apply for placements through simple online forms. Reduce administration and keep on top of this complex process. Easily identify students without placements and relevant tutor contact details.
Every student completes an online work experience log book to record their placement and re-enforce learning; complete with parent and employer feedback.
Destination Data Collection
Simplify the complex task of collecting destination data and for school leavers through simple online forms. Collect Intended Destinations, September Guarantee and Annual Activity information.
Highlight students who haven't completed or who haven't provided enough detail.
Easily export the collected data in spreadsheet format for LA and DfE.
One to One Organiser
Booking system to facilitate one to one meetings with students. Schedule recurring or ad-hoc one to one meeting sessions. Invite students to meetings or allow students to book meetings using the student portal to suit their timetable.
Assign careers advisers, external providers, employers or parents and rooms to meeting sessions.
Quickly identify student who haven't received one to one guidance. Promotes student engagement to build confidence, motivation and raise aspirations.
Careers Event Management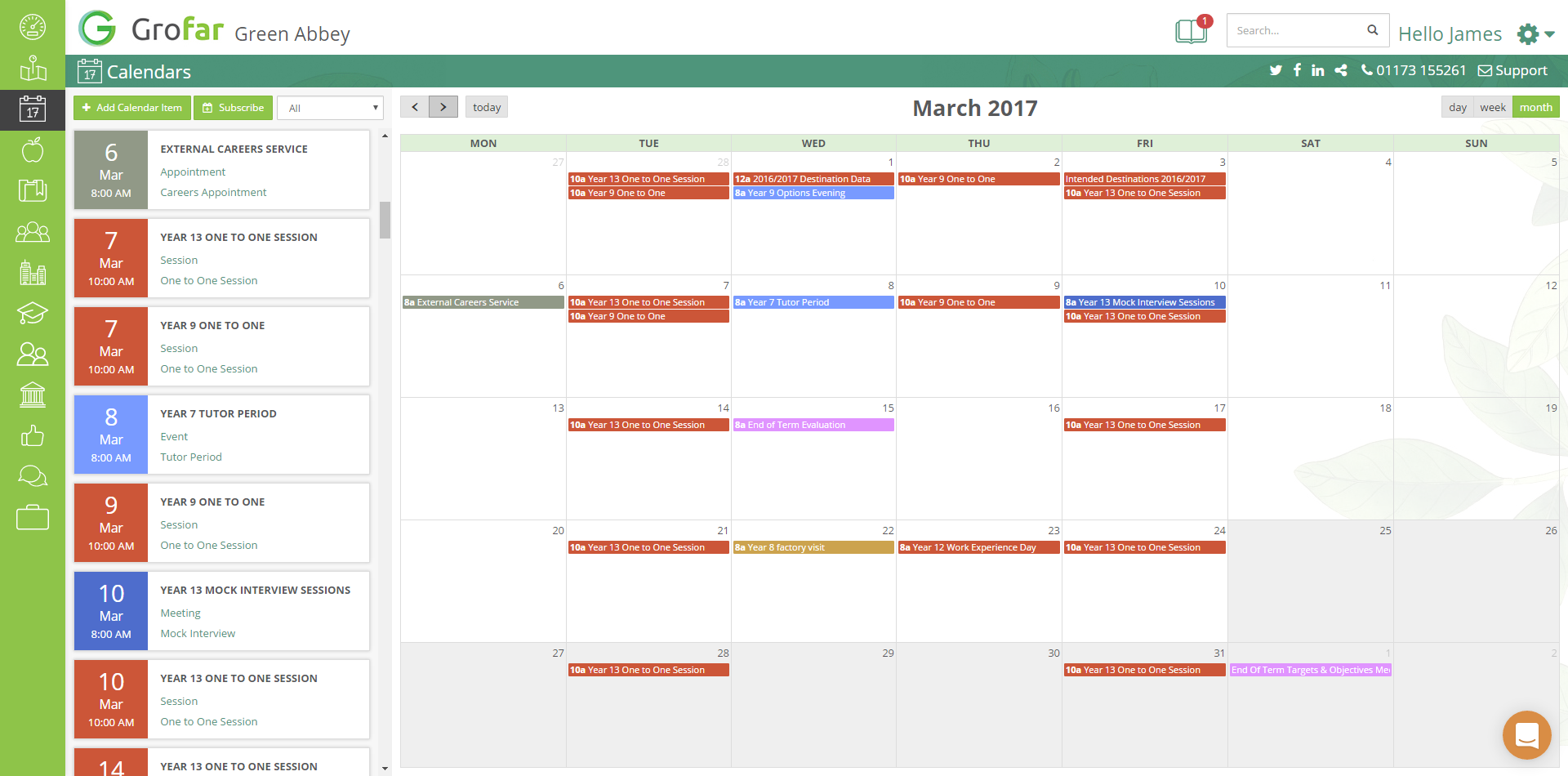 Full event management for careers activity organisation. Invite students and stakeholders to events and manage the invitation process online. Events appear in a global careers calendar.
The calendar contains a full range of templates to save time. Manage event schedules, tasks, budgets and expenses. Events can be targeted at student groups for tailored provision.
Event activity, skills developed and provision is automatically recorded against students.
Invite students, parents, alumni and employers to events and manage the invitation and attendance process online.
Microsoft Outlook, Google Calendars and mobile device integration for maximum flexibility.
Careers Activity Feedback
Collect feedback from event or activity attendees to gain valuable insights and monitor the effectiveness of your careers provision.
Attendees complete simple online forms to rate activity and provide feedback.
Caseload & Task Management
Powerful caseload and task management functionality ensures workload can be assigned and shared effectively between members of the careers service.
Tasks can be attached to events, activities, students or ad-hoc and can be assigned to any member of staff or external provider to create a joined-up service and single point of reference.
School MIS Integration
Integrate directly with your school MIS to ensure quick set up and that data is always kept up-to-date. Syncing with your MIS is performed nightly so that any changes to student records are reflected in Grofar.
Grofar imports student, parent, SEN, funding, YSSA, teacher, tutor, year group, form group and house information.
Student Passport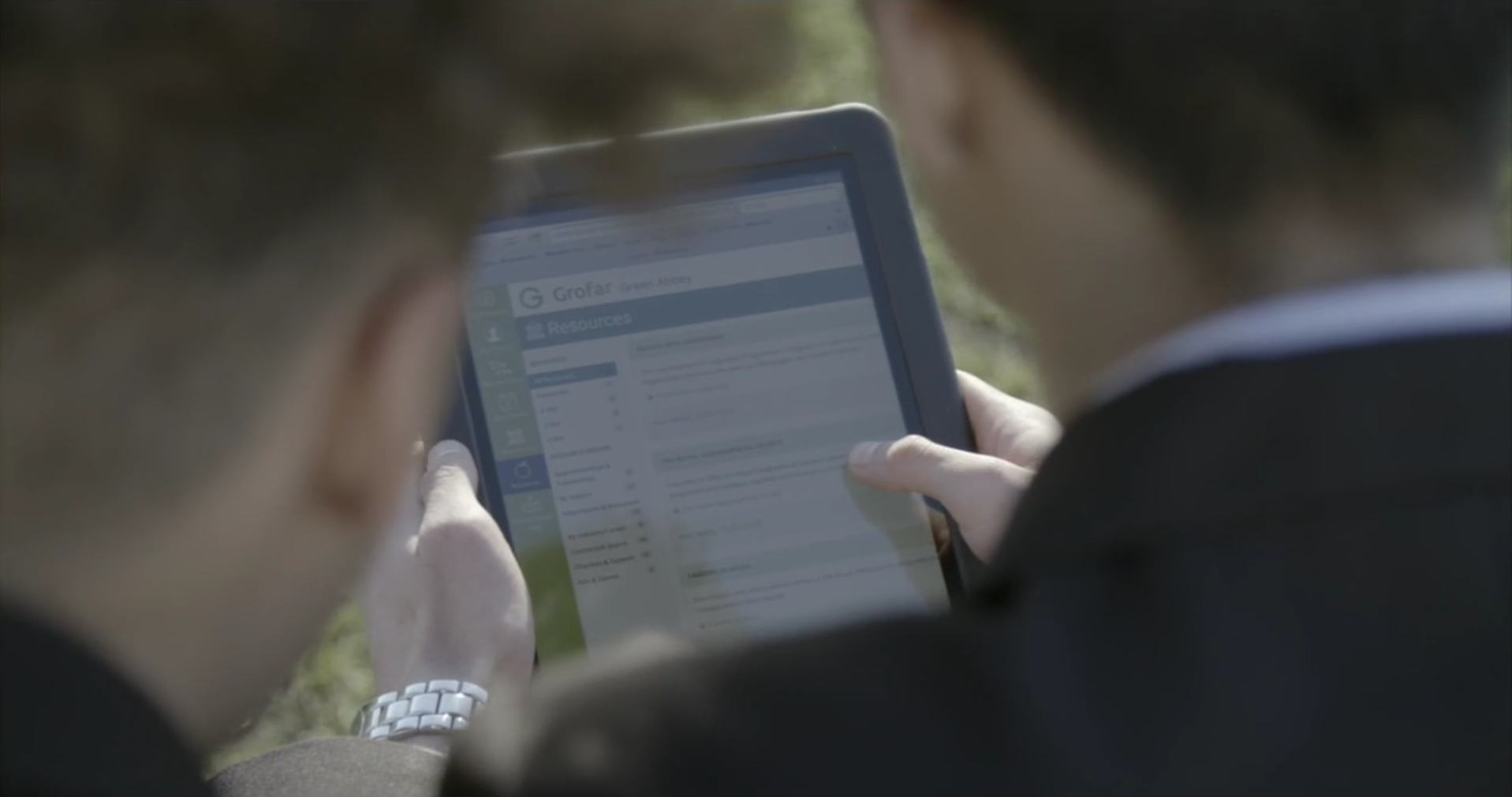 Evidence Employability Skills
Employability skills are becoming increasingly important so this facility highlights the skills required and records how many learning opportunities have been completed.
Careers Activity Tracking
Students are able to record all their career education and training activities and display a timeline of achievements.
Action Plans & Goal Setting
Provide all your students with a tool which enables them to produce (and take ownership of) their own personalised action plan.  Action plans can be started in year 7 and are then build incrementally up to year 13, providing a complete history of all their goals and achievements.
Work Experience Log Book
Having put all the effort into organising work experience, ensure your students get the most out of it by requiring them to maintain a work experience log book which captures all the important information and learning opportunities experienced by the student.
Careers Noticeboard
Set up notices and send alerts and reminders to selected groups of students.  Students will receive emails and links to their personal careers noticeboards
Careers Resource Library
With so many resources to choose from, select the resources that you want students to have access to.  Monitor the use of those resources and allow students to rate usefulness.
Events Calendar
Students have access to their own personal calendar which combines whole school careers activities with personal activities that they can add themselves.
One to One Booking
Organising one to one sessions with external careers advisors can be fraught with problems.  Students can select from available time slots and take ownership for managing their own appointments.
Careers Service Messaging
Using the grouping facility in the student database,  it's easy to send messages to individuals or selected groups of students.  Students contact the careers department directly and maintain a history of all their communications.
Community Engagement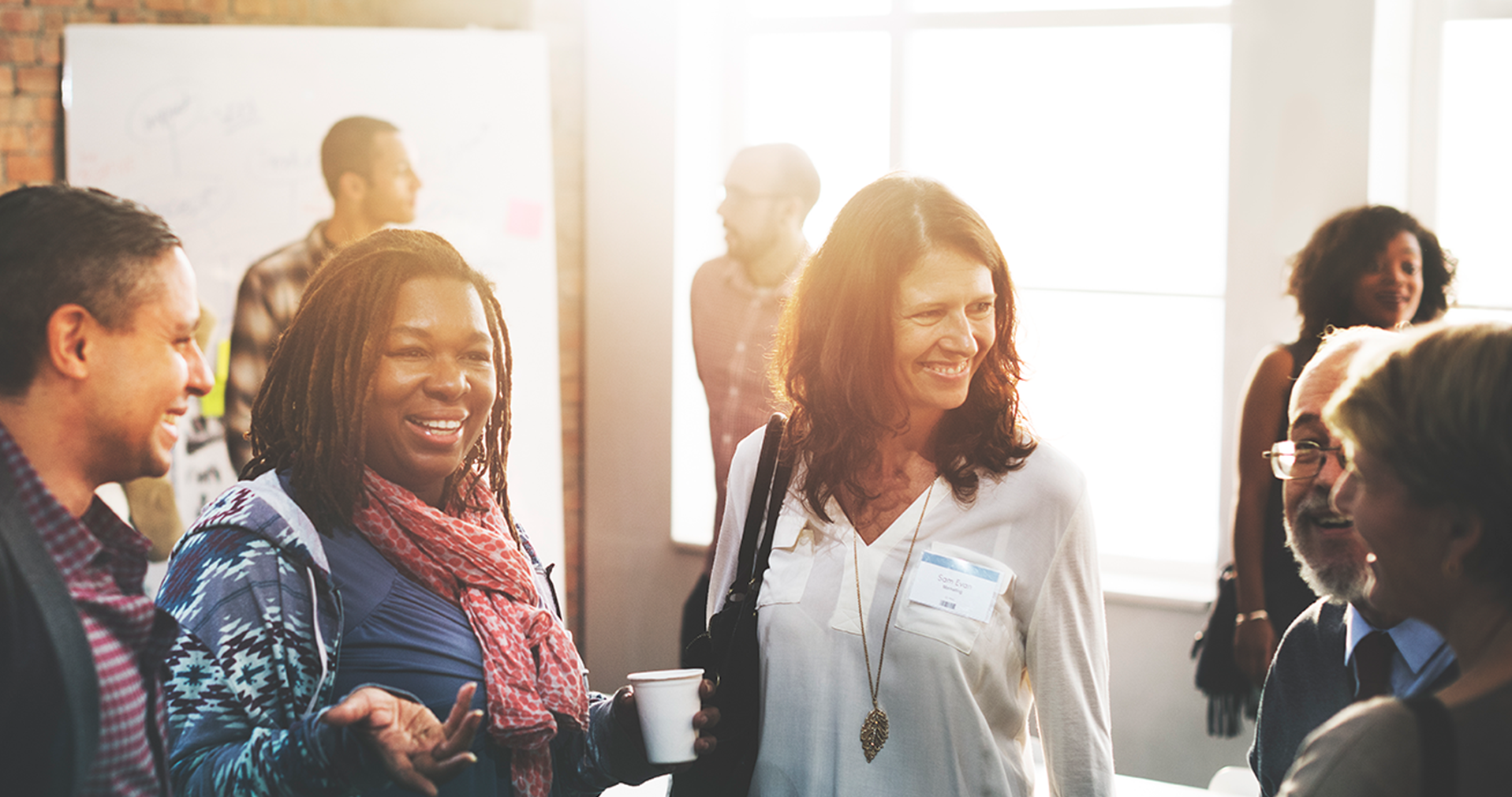 Community Heroes Platform
Generate offers of help to support the careers service by inviting prospects (parents, alumni, businesses, etc) to select from your customised 'wish list'
Reward individuals and organisations who support the school by providing them with a dedicated page on your 'Community Heroes' web site.
Simple to manage and maintain.  Individuals and businesses create their own pages and add their own words and images – but you maintain control before anything is made public
Business Engagement Database
Create and maintain a database of all the Employers (and other supporters) that are able to provide support to the school.  Record and store risk assessments and insurance certificates.
Match businesses with student requirements and use the system to request volunteers for different careers activities
Record services they have provided (work experience, interview experience, presentations, etc) and use the simple communication tools to ensure good relationships are maintained.
Alumni Engagement Database
Start creating your alumni database when you collect your destination data.  Use the database to keep in touch with past students, invite to anniversaries, raise funds and support the careers service.
Parent Engagement Database
Create a database of parents who have provided or are willing to provide support to the school careers service.  Easily maintain communications and request help for specific events using pre-defined groups.
Community Recognition
Too many businesses say they helped a school with this or that…..but that they never got any thanks.  Don't waste precious resources – ensure your supporters are given the thanks they deserve AND give them a platform on your community heroes page.
Community Activity Tracking
Maintain a complete timeline history for all your community engagement activities.  Search on individual providers or events to give speed access to the information that will allow you to do your job well.